Hello, today we are going to speak about external keyboards that can be used with laptops. There are a lot of cases when the laptop keyboard fails.. Sometimes Keyboard buttons start to not respond or buttons start tipping itself even without a touch. So if you encounter problems like that, external keyboard for a laptop can be a real solution.
However, this is not always the case when people use an external usb keyboard for laptops, sometimes it is because of spacing when using a laptop stand or docking station. First, you need to understand the purpose of your keyboard. Maybe you are going to play with it? Or maybe it is for writing long articles or books? There are some main keys specific to recognizing a good keyboard.
If you are in a hurry, here is list of Top 3 SSDs along with their quick specifications: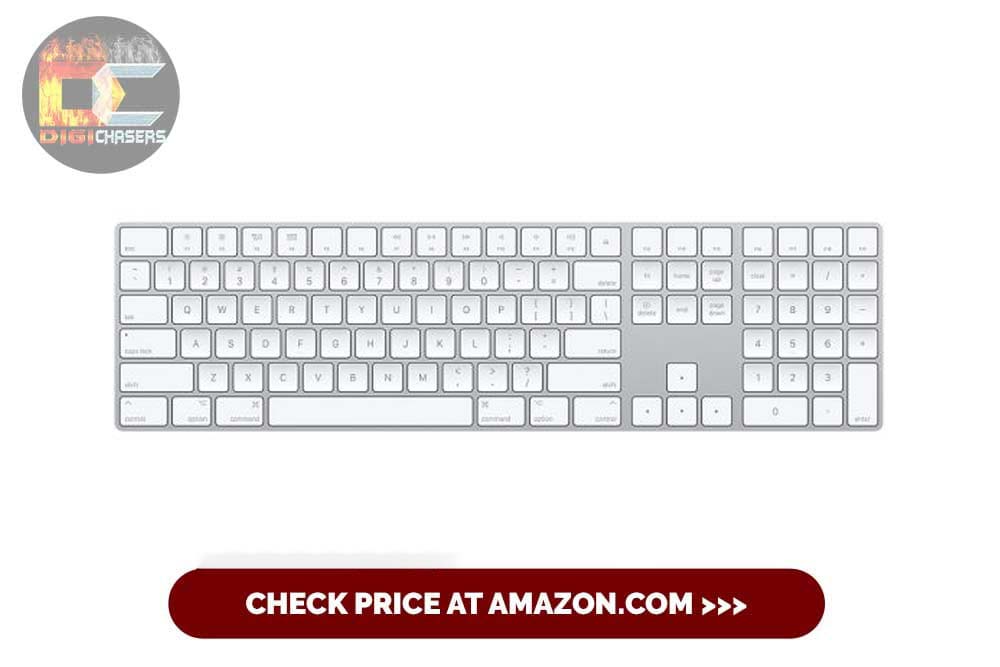 Key Specs:
Keyboard Type: QWERTY
Connection Type: Wireless
Powered: Rechargeable
Color: Silver
Product Dimensions: 17.36 x 5.03 x 0.78 inches; 1.4 Pounds
Apple Magic Keyboard with Numeric Keypad is a real thing. The wireless Keyboard exploded the market when they added a full numeric keypad.
It has the solid look and feel of the original Magic Keyboard. It's a huge plus because the other keyboards that are on the market have a weak look. The internal battery is charged via the Lightning port on the back. This is a great feature because it's the same cable that iPhone uses. It is very light – only about 1 pound. Because it's an Apple, all of the function keys work as they should (this isn't the case on aftermarket keyboards, as they aren't allowed to access those parts of MacOS). It does not have the keystroke delay that other aftermarket keyboards have. It does not have the "wake-up" problems that other aftermarket keyboards have.
Keyboard do not have backlights, so it can be a problem to type in dark, but maybe it is because this would kill the battery faster. And yes, it is an Apple product, so the price is also a bit higher, but for that you get a really quality product.
Key Specs:
Keyboard Type: QWERTY
Connection Type: Bluetooth
Powered: 1 Lithium Polymer battery required. (included)
Color: Black
Product Dimensions: 17.87 x 5.83 x 1.57 inches; 1.9 Poundsches; 1.05 pounds
This is a high end Logitech product with also costs about 100 usd with may seem like a lot for a keyboard, but not this time. This really feels like a $100 keyboard. When we first picked it up we were surprised how heavy it was (it weighs almost 2 pounds). It has a really nice heft to it and feels very premium.
Logitech made a magic job buy creating the vlaclighting on Logitech MX keyboard. The Backlight has a nice color, there is a variety of brightness options to choose from, and light bleed is kept to a minimum. When you do not use the keyboard for 5 seconds – the light turns off, and it is enough to move a mouse or place your hand above the keyboard and the backlight will be on before you can even start typing.
Some users complain about battery life, a problem that may have been caused by the keyboard illumination mentioned with was mentioned earlier. People have also complained that it is not possible to type quickly with this keyboard.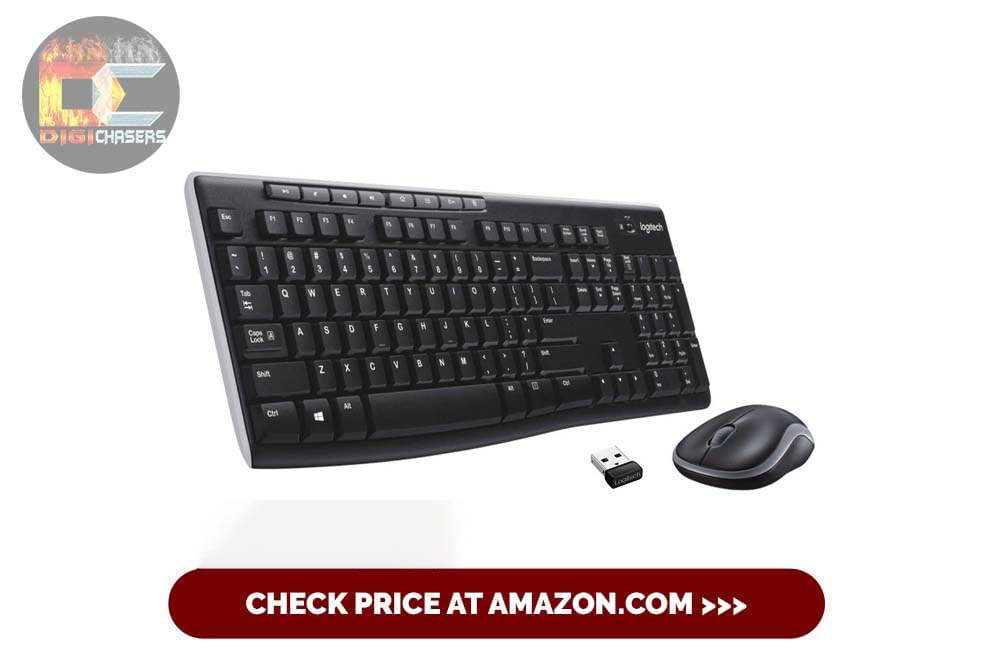 Key Specs:
Keyboard Type: QWERTY
Connection Type: Bluetooth
Powered: By 3 AA bateries (included)
Color: Black
Product Dimensions: 20.08 x 6.22 x 1.81 inches; 1.05 pounds
Logitech always makes a product with last for long time, Logitech MK270 Wireless Keyboard is one of them. It has a full classical numeric keypad and ergonomic shape. In aditional, logitech add wireless mouse to this complect with is even nicer. A very nice feature is that both keyboard and mouse use the same single dongle receiver, so in this case you just need one free usb connector on your laptop.
Need to be realistic, the price you pay for that keyboard is very low so expect good quality to be a little naive. Plastic on keyboard feels a little cheap, and buttons can be a little noisy.
Problems of External keyboards
The main problem is that when you use an external or USB keyboard for laptop is distance between laptop and keyboard becomes too far. Of course if you use it with stand, than distance is ideal.
Some put an external keyboard on the laptop's internal keyboard, but in this case you should turn off the integrated keyboard. How to turn it off depends on the OS or laptop you are using.
Stands for Laptops
Also some folks who have powerful laptops usually use stand for laptops, with lifts laptop higher and then external keyboard is a good solution for comfortable tipping. Sometimes a comfortable environment can give you more producing power so that's why some folks buy stands for their laptops.
If you want to if you want to create a working environment, it is worth checking this universal stand. Soundance Laptop Stand is an aluminum Computer Riser with can be used with 10 to 15.6 Inches Notebook Computers.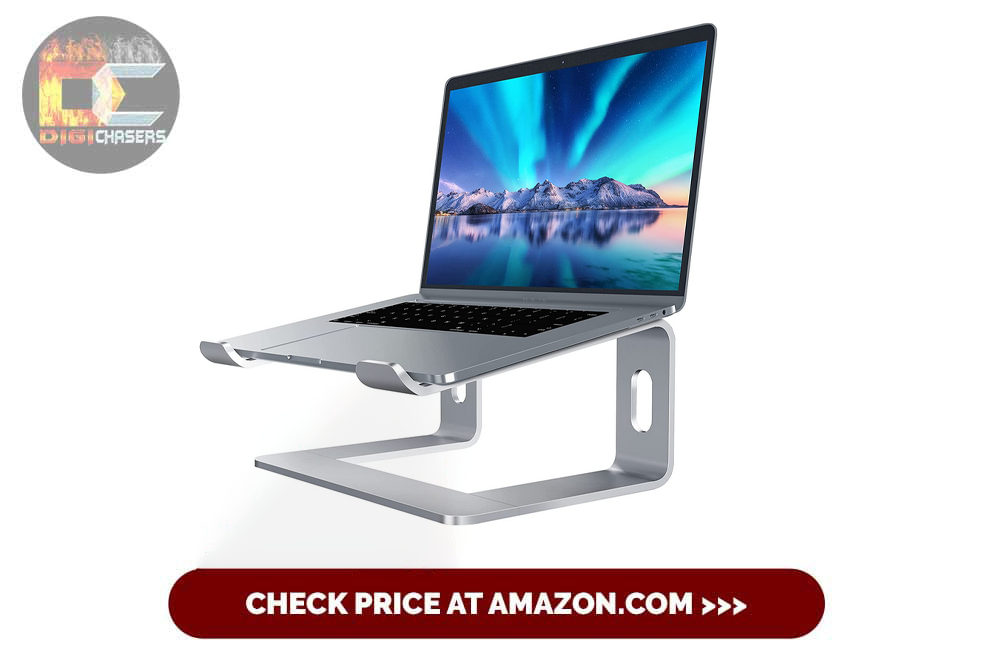 Editor's decision
For us, the best wireless keyboard will be Logitech MX Keyboard, because we are night owls and to have a backlight is a very important thing for us.