Meaning of Wacom EMR – Electro Magnetic Resonance technology which is superior drawing hardware. A lot of graphics designers are using this technology, without knowing it. The same active digitizers are used in Wacom tablets.
Did you know that in 2020 164.1 million tablets were shipped and only some of them have active digityzer witch is suitable for screen drawing?
Tablets without active digitizer can't be used by professional graphics artists, because lines will be not straight with big jitters. If you buy a tablet, and in specifications find that there is only finger touch technology, then you have a hard time to to draw something on tablet like this.
Wacom EMR benefits
EMR technology allows pens to operate without a battery or other power source. Digital pen experience that feels more natural than other active digitizers (N-stig, Wacom-AES). Wacom EMR Always rank best in accuracy and durability. Stylus working distance
Wacom EMR downsides
Wacom has a monopoly of active digitizers around the world, and they're sometimes slow to adapt their production lines on bigger screens. On older devices Wacom EMR struggled on edges, sometimes it was inaccurate or inactive.
Best Wacom EMR Tablets from 2018
Tablets with active digitizers can be costly, because of additional technology, but sometimes it is worth going to used or for little older devices, with can still be a perfect tool for every level digital artists or other creatives.
Key specs:
Storage: 4GB RAM/128GB SSD
Display size: 12 Inches
Processor: core_i7
Wacom EMR
S-PEN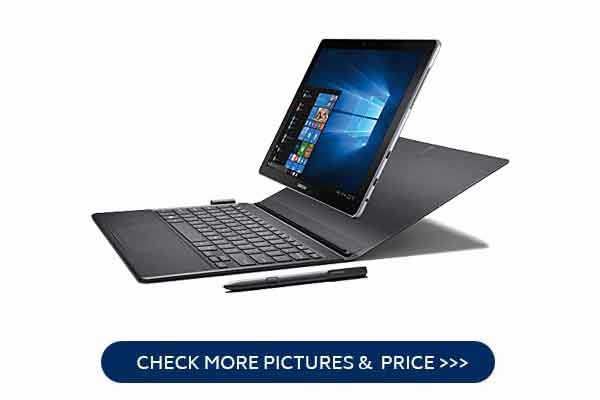 In 2018 it was one of the best 2 in 1 tablet. In 2021 it can still get the job done. And yes, it is because of Wacom EMR digitizer. Any graphic designer should avoid diytizers like N-trig or and AES. It has an amoled screen with brings a true colors on display. Samsung Galaxy book 12 have included keyboard for tablet. Galaxy book 12 uses samsung S Pen with is one of the most comfortable stylus at this time.
This Samsung device has a Windows operating system, not an Android with is a big plus if you are going to use professional drawing and editing programs like Adobe Photoshop or Adobe Illustrator etc.
Samsung in 2013 purchased 5% stake in the Japanese company Wacom for a little over $58 million, thats why allmost all Samsung new phones, tablets or laptops with are coming with styluses built in Wacom EMR.
Downgrades – Origami stand sometimes stands not firmly, but its not too bad. Auto Brightness can also be disturbing.
Overall it is one of the best tablets for artists or designers, it is light, powerful, has a hard keyboard and the build quality is superb.
There is also a 10 inch version of the Samsung Galaxy book, with is worth some attention also.
Key specs:
Storage: 8GB RAM/256GB SSD
Display size: 13,3 Inches
Processor: i5 or i7 Kaby lake
Wacom EMR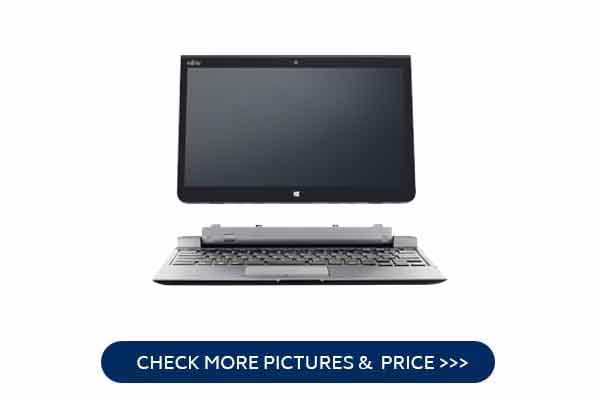 Fujitsu is one of the best high end tech companies from Japan. Fujitsu always makes quality computers which sometimes can be a little pricey. Also it also have Wacom EMR pen technology, which is still the best technology and is becoming very rare these days.
Fujitsu Q737 is very appreciated by designers because of its good screen responses and because of display with a viewing angle of 160 degrees.
It is good busness tablet, because it has a battery of 4250 mah built in tablet and if you buy it in full complect you will get hard keyboard with battery also built in (4170mAh). This table together with keyboard can run 17 hours 40 minutes without any problems.
The biggest problem of fujitsu is that it is a very rare product, if something goes bad, then it can be hard to repair it. Finding new parts for it can be a real headache.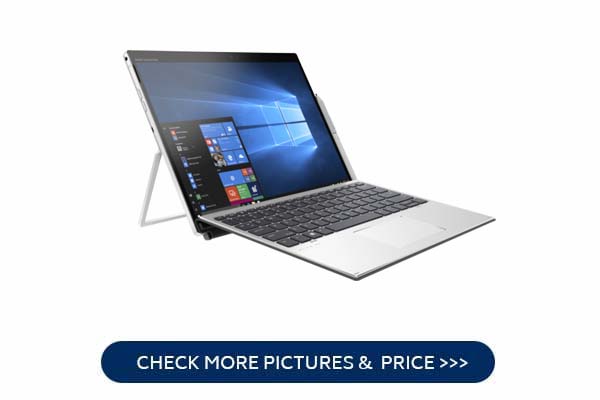 Key specs:
Storage: 8GB RAM/512GB SSD
Display size: 13 Inches
Processor: i5-8265U
Wacom EMR
When Hp Elite was announced, it was very expensive because of all built in technologies. Even more so at some designers forums it had a nickname of "Total awesome". Hewlett-Packard Company was always known for its good build quality. This in 2021 can still perform a very solid performance. It can be used with a lot of resources needing programs like Adobe Photoshop, Adobe Illustrator and etc… Also, the Hp Elite X2 G4 is a direct competitor to Microsoft surface and Surface pro line.
Downgrade of HP Elite X2 G4 – HP pen is rechargeable with usb c cable.
Best Wacom EMR Tablets Today
Wacom EMR technology after a time test is still the best technology for digital drawing. By now, Wacom EMR has reduced almost all downsides of this technology. There is almost no inacurate spaces on corners, and of course there is no jitter.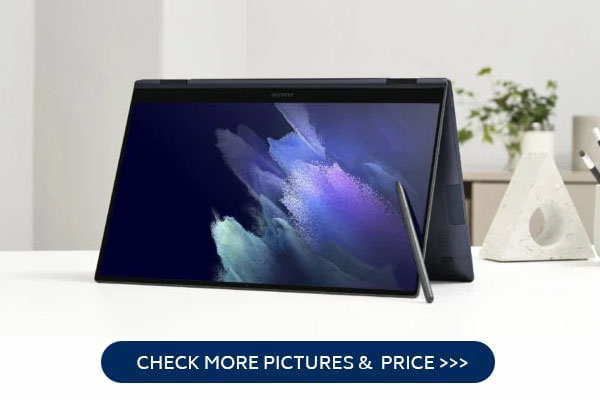 Key specs:
Storage: 16GB RAM/2TB SSD
Display size: 13,3 Inches
Processor: i7-1165G7
Wacom EMR
Samsung did a magical job creating this laptop-tablet computer. It is the lightest tablet on the market right now. It has latest proceror and incredibly large storage – 2 TB. The Samsung Galaxy Book 360 has Wacom EMR, which is rarely found on today's market.
Every year the Samsung Galaxy series becomes better and better and Galaxy book 360 is also not an exception. There are almost no downgrades and it is a perfect tablet for professional artists.
S-Pen is much bigger than S-Pen with comes with Galaxy notes series.
Key specs:
Storage: 12GB RAM/512GB SSD
Display size: 13,3 Inches
Processor: i7-10510U
Wacom EMR
Samsung Galaxy Book Flex Alpha is a very powerful laptop. It has an aluminum body, and it is very sleek and minimal looking 2 in 1 laptop (tablet). This little beast has a battery that can last for more than 10 hours in normal working load.
It has a good display, colors are accurate, it is even suitable for professional photographers.
Downgrade is that it does not have an included S-Pen.
Recommended read: Wacom EMR Laptops
Editors pics
If you are a professional artist or maybe you are very passionate about drawing? So that's why you need a digital tool, which can be used in multiple ways – travel, forests and even in lessons.
If i have a tight budget, i will search for used Samsung Galaxy Book 12 or HP Elite X2 G4 and if my budget is more than 1500 usd, then I will choose Samsung Galaxy Book Pro 360. The Samsung Galaxy Book pro 360 because of solid hardware can be used for the next 5 years without any lag or other problems.