Once BlackBerry was a giant player on the phone market and today they have almost disappeared. Some people say it was Steve Job's and his Iphone impact, others say that late integration of the Android OS.
As a big BlackBerry fan, I want to share with you information from official announcements and some rumors about the new BlackBerry phone. If you are reading this article, then you probably are a true BlackBerry fan who wants to know as much information as possible about the new upcoming BlackBerry phone – BlackBerry KEY3?
BlackBerry and TCL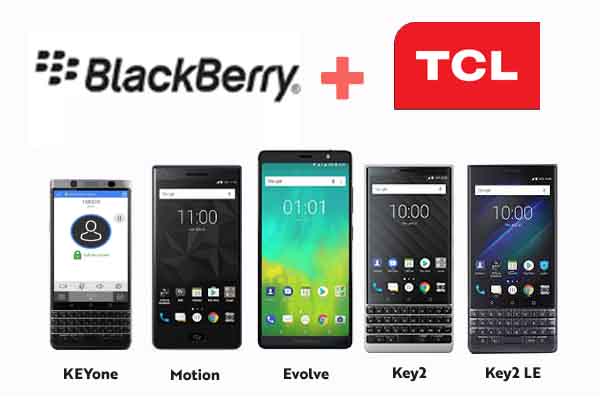 Already for some time, the BlackBerry company is far from developing a phone. For clarification In December 2016 TCL bought a global licensee for the BlackBerry brand. TLC (Telephone Communication Limited) is a Chinese company who owned "BlackBerry Mobile" and manufactured BlackBerry branded phones from 2016 to 2020. They made phones like – BlackBerry KEYone and BlackBerry KEY2, unfortunately on 2020 TLC license expired and and they could no longer develop a new Blackberry model.
New BlackBerry KEY3? – Official Announcement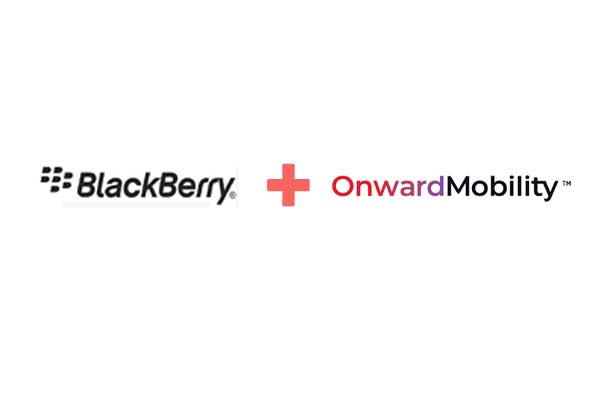 On 2020 Onwardmobility made a big announcement about the beginning of a partnership with BlackBerry. August 2020 – The CEO of OnwardMobility, anounced, that new BlackBerry will be released in 2021 (in the first half of 2021). Clearly, they've already missed the deadlines, but as far as we know the new BlackBerry phone is still not recalled. So there is a lot of hope.
Phone specifications by OnwardMobility CEO
Most likely the phone will not be called BlackBerry KEY3, for legal reasons (TCL, etc.). Not much information has been provided from OnwardMobility or BlackBerry. We only know that it will be supported by 5G connectivity and will have a physical keyboard. So what more can we expect?
Physical keyboard – It will most likely be a new OnwardMobility product.
Network – 5G
OS – Android
And yes, this is all we know till now, for this reason, there is a lot of speculation on the internet about what the new BlackBerry phone will look like and what hardware it will have.
BlackBerry KEY3 rumours
BlackBerry fans have developed quite a few concepts of what a new BlackBerry might look like and what specifications it should have. None of this is official, and trust me, at the time of publishing this article, there's really no official information yet.
BlackBerry KEY3 rumors have gone wild on the internet, there are pages that have already indicated the exact specifications, or even the price of the product in a particular market.
Don't believe all this fake news because there is no official data from Ownwardmobility or BlackBerry about the release date of the BlackBerry KEY3 and BlackBerry 5G.
My story with BlackBerry
I wasn't the first in school to have a blackberry phone. BlackBerry phones have always seemed special to me, they seem to be for people who do something a little more, something more special. At the time when i was in school, most upper grade students or teachers had BlackBerry phones.
It's been about 2005, and I had a Nokia 6600 at the time. What was in my opinion one of the most successful Nokia phones, but maybe it's just my sentiments. In 2008 I bought my first blackberry phone, it was the BlackBerry Curve 8330. Wow, what a feeling it was… I felt like I am a real businessman with a phone who can bring me to another level. It was fantastic, and lasted 3 or 4 years for me. It was my first love, which drew me into the world of BlackBerry.
Perhaps you are thinking, how did I get these phones when I was a child? It wasn't easy, but I traded them. For example, the Nokia 6600 should I traded to the Sony Ericsson W950i, and the later W950i was traded to the BlackBerry. And the funniest thing is that I started trading phones from the first model – the Nokia 3200.
In late 2011 I bought the BlackBerry Curve 9900, It was already running on Blackberry OS 7, and had a lot of special gadgets that seemed incredible to me. Gadgets like Maps, BlackBerry messenger was the future, the only sad thing was that, I have only a few friends in my school who owned BlackBerry phone, that's why the use of Blackberry messenger has been limited.
BlackBerry 10 OS
After BlackBerry Curve 9900 phone I bought my first BlackBerry 10 phone which was a BlackBerry Q5 (I even had a few of them), and finally I bought BlackBerry Passport SE, which was like the holy grail of BlackBerry phones. It was the best phone I ever used at a time, but unfortunately it do not stand the test of time. In the future I will write a separate article about BlackBerry Passport SE.
Author Recommended Reads:
If you have questions, feel free to ask them in the comments section. We hope that this article was helpful to you.