A headset or headphone is one of the most important and basic peripherals of every PC or laptop. Whether you are playing games, enjoying a movie, watching documentaries, or taking online classes, a headset is always required. Using a headset with a computer is very easy by just plugging in. However, what if your headset has two plugs, whereas a PC or laptop is having a single jack? Then how to plug such headsets and how to use Headset Mic on PC with one jack?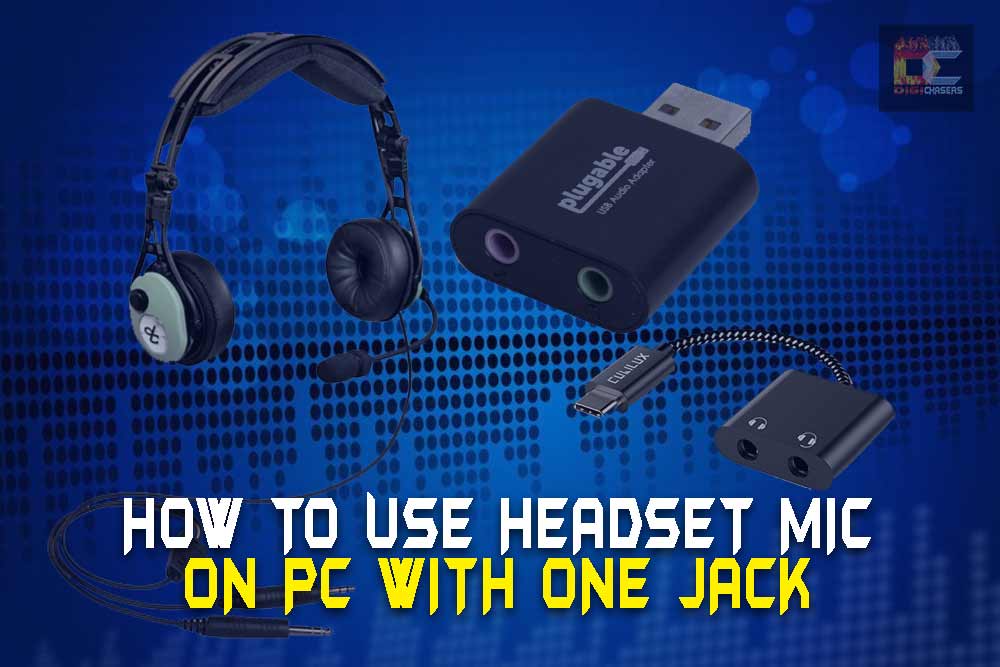 As PCs and laptops are becoming more and more compact, the manufacturers are removing additional and less used components. Now if your PC or laptop is having a single jack and you have a headset with microphone with one jack only, then there is no issue. It is just a simple plug & play. However, the real issue comes when your headset has separate connectors for both microphone and headphone. In this guide, we will explain in detail the methods to use a headset mic on PC with single jack.
Recommended Read: Most Powerful Premium Laptops You Must Have
Recommended Read: Wacom EMR Laptops
How do Headphones/ Microphones work?
Headphones and microphones work on the principle of vibrations. There are actually vibrating diaphragms, which convert sound energy to electrical energy and vice versa. Both headphones and microphones are very similar in their operations.
A headphone vibrate the diaphragm due to which a sound is created. On the other hand, once you speak in mic, vibrations are produced. The microphone monitor these vibrations and record it.
How to Use Your Headphones as Mic for PC
Though using a headset along with its microphone is very easy, sometimes it becomes a real mess. If you plug in your headset in to the microphone jack of a PC or laptop, but still you cannot use the mic, you may do a little bit of tweaking.
Some of the tweaks that you can apply are:
Plug in your headset into microphone jack.
Press Windows + X and here go to Settings.
Inside Settings window, click on System.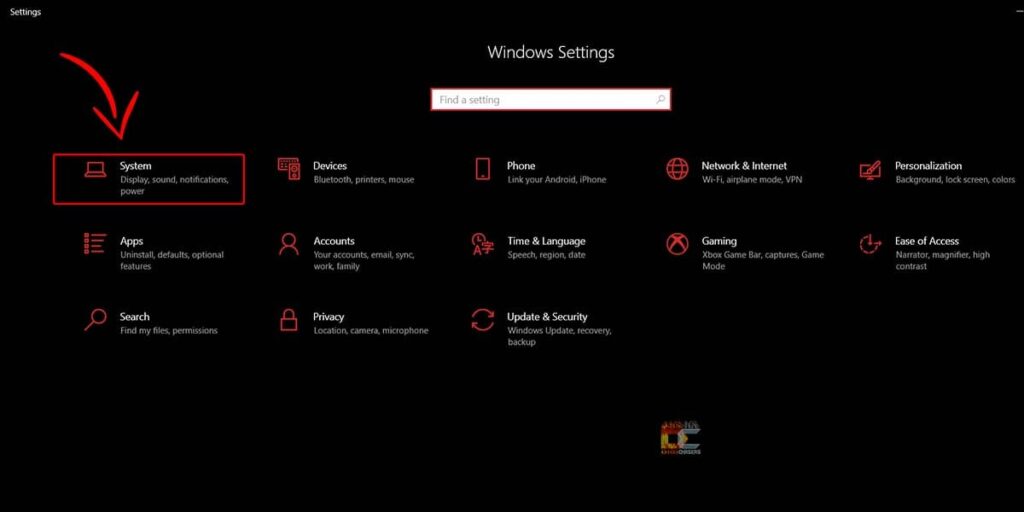 Here on the left sidebar, select Sound.
In this window, look for Input section.
Here make sure to select your headset/ mic under Choose your input device.
Once you select your device it will become as a default input device.
Now if you want to test your microphone or adjust its settings, click on Device Properties.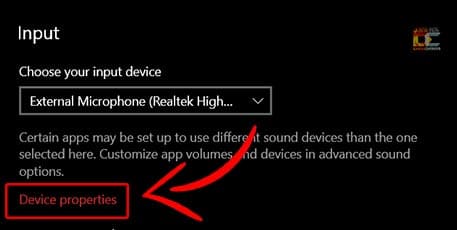 Press Start Test and speak in microphone.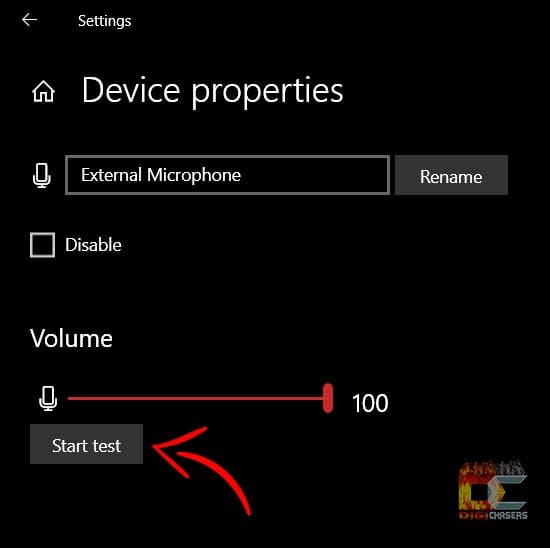 After a few voice checks, press Stop Test.
Here, you will know whether your Mic is working or require any adjustments.
Recommended to Read: Gaming vs Normal Keyboard : The Real Winners
How to Use Your Headphones as Mic for Mac
You may also configure your headphones for Mac, such that you may use its microphone even in headphone jack. The step by step process is:
Plug in your headset into headphone jack of your Mac.
From Dock, open System Preferences.
In this window, click on Sound.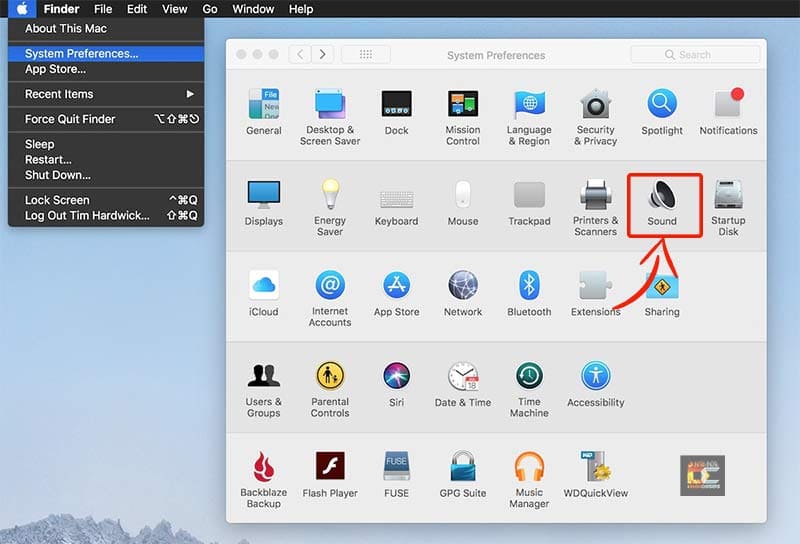 Now click on the Input tab.
You will see your headset in Select a device for sound input section.
Here, you must select your headset as your input device.
After this, you may adjust the input volume according to the sensitivity of microphone.
Now speak to mic. If you observe increasing gray bars in the Input Level, once you speak, it means the microphone is working.
In case the bar level is too low, then you must increase the volume to make your mic more sensitive.
Recommended to Read: Best Flash Drive to Buy For MacBooks
How to Use Single Jack Headset Mic on PC
If you have an issue with a single jack on your laptop, you can still use microphone and record audio. Some of the best and hassle free methods are explained below.
Using an Audio Splitter
It is the most basic and easiest method to enjoy both the features of headphones and microphones together. Older audio devices used to have multiple jacks for both headphones and mic. This is where the Audio Splitter comes to the rescue. It has multiple input options for both headphone and mic, and a single output jack.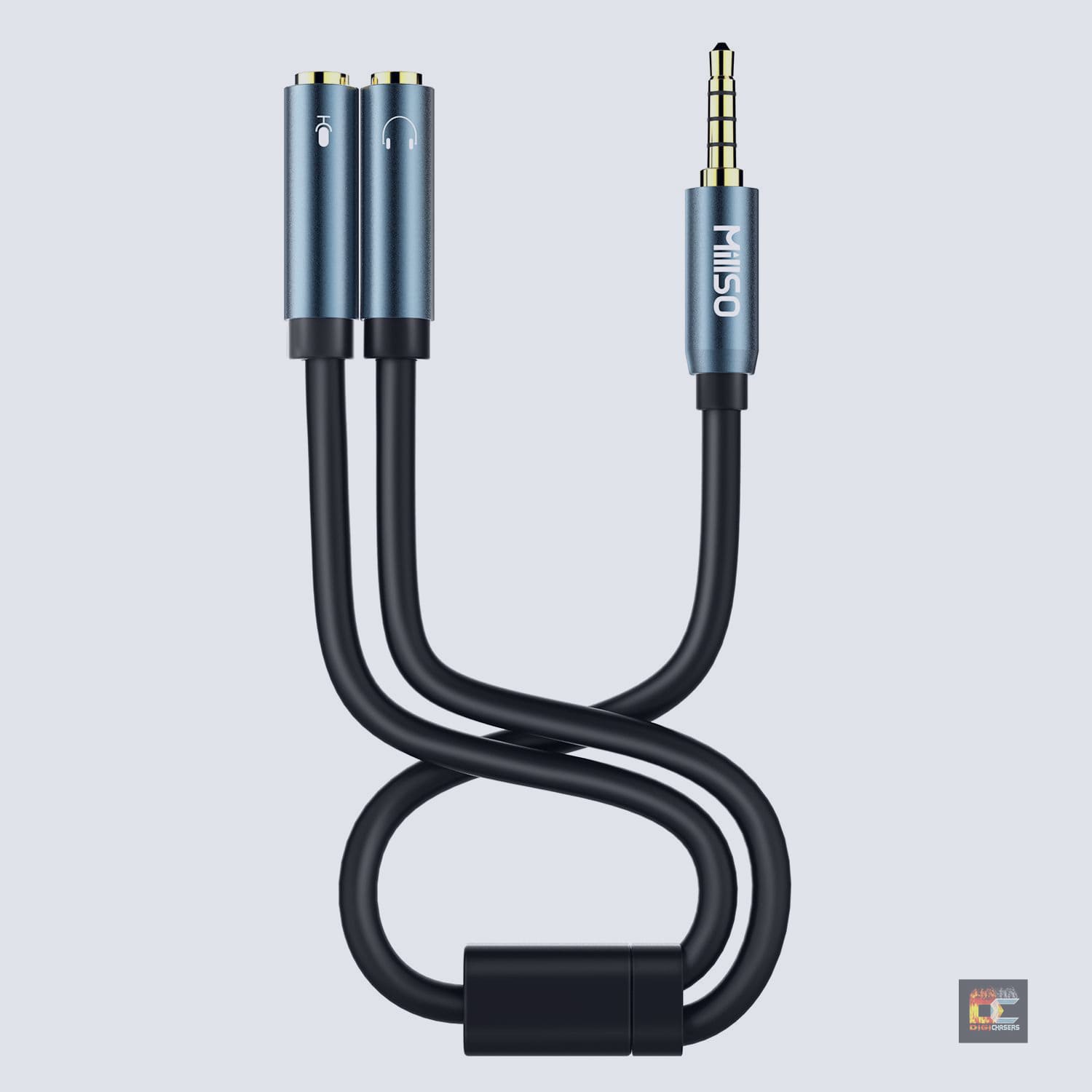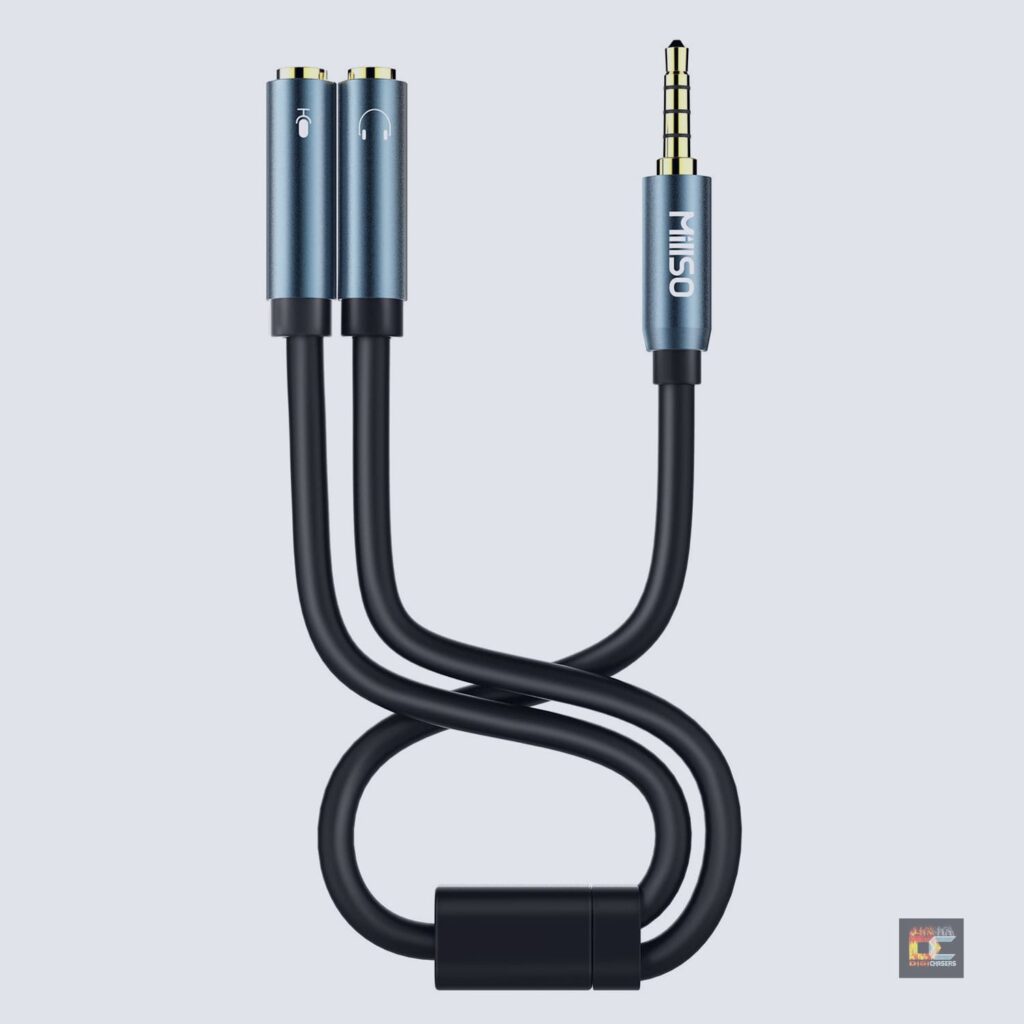 This adaptor works perfectly for PCs, laptops, tablets, speakers as well as gaming consoles. The only issue is, it doesn't work with some of the Apple devices.
The usage of this audio splitter is very easy. At its input, you need to plug both connectors of the headset properly. After that, plug this audio splitter into your laptop jack, using a single connector of splitter.
Some of the most recommended Audio Splitters are:
Using a USB External Sound Adapter
This is another great gadget with superb connectivity and performance. A USB external sound adapter allows you to use a dual connector in a single jack as well as the USB port of the laptop. So, even if your audio jack has gone bad, you don't have to worry about its replacement. Just get this amazing USB sound adapter and enjoy both headphone and microphone features via USB.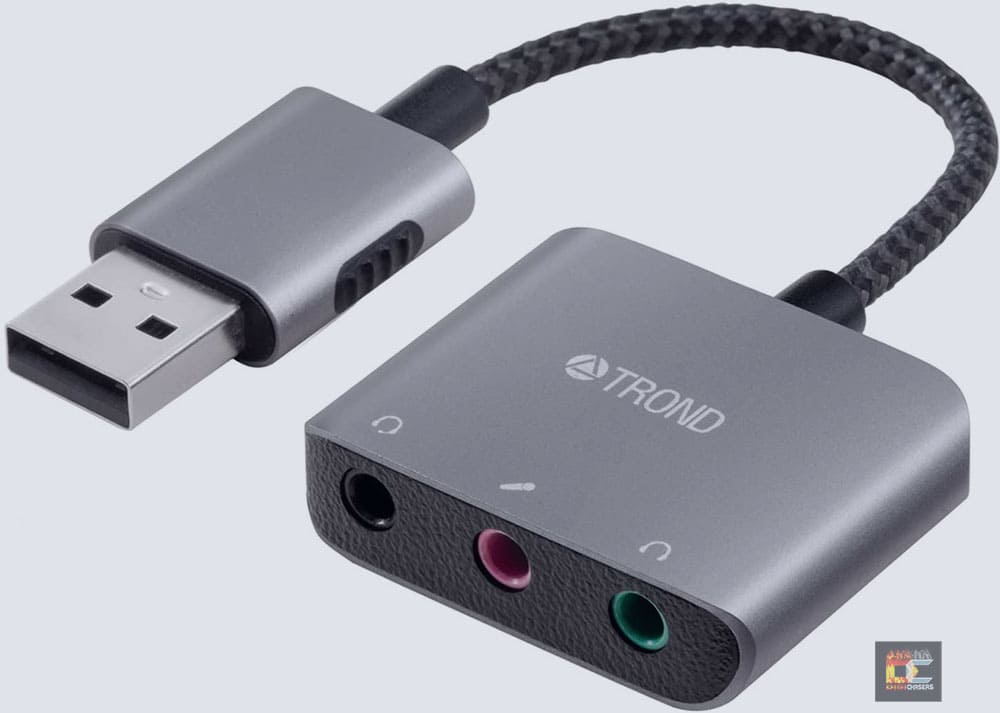 These devices are simple plug & play and do not require installation of any software or drivers.
To use this device, just insert both of your cables on the input side. Then connect the other end of the sound adapter to the USB port of your PC or laptop.
Some of the most recommended USB sound adapters for headsets and microphone jacks are:
Issues and Fixes in Single Jack Headset Mic
The methods explained above, work perfectly for using a headset microphone on PC with one jack. However, sometimes you may face some issues. These are:
Improper Configuration
If you have not configured your mic properly in the sound settings, you will not be able to use it.
To fix this, go to sound settings and mic properties, as explained above, and make sure that your device is selected. Also, open the test and speak in the microphone. If it is working, the bar level must rise.
Wrong Connections
When using an audio adapter or splitter, one must make sure to insert the correct connector in its designated port. For example, if you insert a Red Connector (microphone) into the Green Connector (headphone) port, then you are not going to get any results.
Therefore, always confirm whether you have inserted all pins properly in their respective ports.
Drivers Issue
Another reason why your headset or mic is not working may be due to outdated drivers. Some new devices become incompatible with older and outdated drivers. Therefore, for a smooth audio experience, always update your drivers.
To do this, go to Device Manager. Here expand the Sound, Video and Game Controllers. Now right click on each of the devices and click Update Drivers.
Defective Headphones
As a last resort, remove your headphone and check it on your smartphone or some other laptop. If you are not able to hear/ record audio on other systems as well, then your headphone is most certainly defective.
So, go ahead and replace your headphone with one of these best headphones:
Reasons to choose Headsets with only one jack
The time of dual connectors/ jacks headphones is going to end now. As technology is evolving, focus is on compactness as well as real life like features of every device. So why should you choose a headset with one jack only? These are the reasons:
Better Sound Quality
The latest headsets are equipped with state of the art audio features. Whether it is audio recording or listening to an audio, the experience is really pleasing. The sound quality that you will get from a single input headset is far superior to the one with dual jacks.
Single Wire Only
In dual jack headset, you have two different wires; one for headset and other for mic. The management becomes really difficult with more wires. In competitive scenarios, such as gaming, you don't have time for such hassles. Therefore, a single wire headset is always recommended, as this gives a real peace of mind. You will have no hassle of managing two different cables or taking any worry about tangling of cables.
Latest Devices
As explained before, all the latest devices are equipped with a single audio port. The reason is compactness and removing all the old age tech.
Similarly, the single connector headsets are also the modern headphones that are having a single connector audio jack. So, you may have perfect compatibility of single jack headsets with the latest gadgets such as laptops, speakers, smartphone, gaming consoles, etc.
Recommended to Read: Best Wireless Headsets for Gaming
Single vs Dual Jack Headsets
Both single and dual jack headsets have their own pros and cons. The dual jack headset is an older technology and is compatible with almost all older generation devices having dual ports.
On other hand a single jack headsets provides with better sound experience as well as compatibility with all latest generations devices.
However, you may use splitters or adapters to convert from a single to dual jack headset or vice versa easily.
Types of Headphone Connectors
Generally, there are three different types of headphone connectors. These are TS, TRS and TRRS. These connectors are at the end of each headset and have different characteristics. Here the letter "T" stands for Tip, letter S for Sleeve, and the letter R for Ring.
TS Connector
A TS connector or plug has one tip (T) and one sleeve (S). There is no ring in this connector. This means the TS plug is only having two contact points. Mostly, it is used for mono signals or signals originating from a single audio channel. For example, connecting a guitar to an amplifier or audio interface, TS plug is used.
TRS Connector
A TRS connector or plug has one tip (T), one ring (R) and one sleeve (S). It is identified by two black bands around the connector. A TRS plug is having three contact points.
Here the tip is responsible to transmit the left audio output, whereas the ring for the right audio output. A TRS connector is capable to transmit stereo or balanced signals.
These plugs are available in different sizes ranging from 2.5mm to 6.35mm. The 3.5mm is the most renowned and is commonly used for headsets.
However, these plugs can only be used for either microphone or headset function, but not both. That is why all headsets used to come with two different connectors, normally a reddish one for microphone and a green one for headphone.
Recommended to Read: Best Quality Speakers for Gaming
TRRS Connector
A TRRS connector or plug has one tip (T), two rings (RR) and one sleeve (S). It was identified by three black bands around the connector. The TRRS plug has four contact points.
These are the most versatile connectors that transmit the signals for stereo audio, microphone, and video; all at once.
You may find these plugs in almost all the latest gadgets. Moreover, these are used in smartphones, tablets, notebooks, camcorders, consoles, etc.
Conclusion
Coming towards the end, in this detailed guide we covered everything related to the use of headset mic on PC with one jack.
If you are confused in something, or want to add up more to the content, do share freely in the comments.