Your PC stopped working, or are you just now assembling your computer components? Today we will try to figure out what DRAM light on motherboard means and how to fix it.
The DRAM light does not light up for no reason, so probably something wrong is happening.
Warning
Please be aware that this is entirely at your own risk. We take no responsibility if anything happens to your PC components during the procedures. We have succeeded, but it could happen otherwise.
DRAM Light on Motherboard – Finding a problem
In the event of such failures, it is best to start with a simple thing. I mean things that don't require much disassembly, because sometimes the problem can be simpler than expected.
If the computer has been in use for a long time and no component change was made, it is most likely you have a bad RAM stick or connector on the motherboard. There are cases when an issue where the power supply is not connected to the GPU which causes RAM light problems.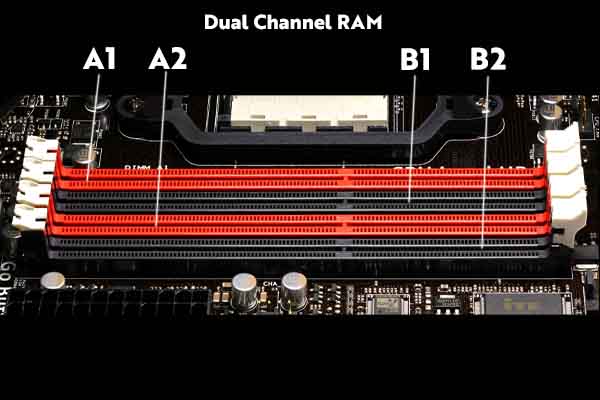 The main problems of DRAM Light are CPU, motherboard and RAM. We are suggesting to start with RAM and Motherboard.
Method 1 – Try another RAM stick
If you have another RAM stick, you can try to change it, in this case you will know if your RAM stick is working properly. Examine the removed RAM stick, check the ram connectors for dirt, and also check the motherboard plug, maybe there is a lot of dust that needs to be removed.
Method 2 – Swap RAM Sticks
If you have dual channel RAM sticks, try to change from A1, A2 to A1, B1. In this case, you will know if your connection on the motherboard is working properly.
Method 3 – Leave just one RAM stick
If you have 2 or 4 slots for RAM sticks, then try removing all available RAM modules and use only one RAM stick.
Method 3 – Clear CMOS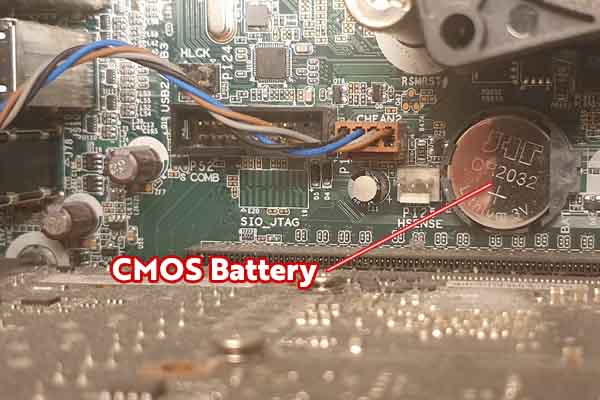 Turn off the computer and unplug the power cord from the computer.
Remove flat, COIN size battery from motherboard.
Hold the computer power button for 30 seconds for 3 times (some say the power button holds less, but it's better to be confident).
Put the CMOS battery back and power on the PC to see what happens.
If you are clearing the CMOS battery, that means you are resetting the BIOS settings to default. CMOS battery is responsible for motherboard configuration, time etc. You can also check CMOS battery voltage if you have a voltage meter. It should be around 3 volts.
The Motherboard and compatible CPU
If you are building a new PC, there is a chance that your motherboard does not support your current CPU. To check it out you can visit this page – CPU-Upgrade. On this page you can select the motherboard and then see which CPUs are supported by your motherboard. If your CPU is not listed, it means your motherboard does not support your CPU.
DRAM Light on Motherboard – CPU
Bent CPU or Motherboard pins can be an expensive problem. It is also known that bending CPU pins can cause a variety of anomalies on the computer. Sometimes the CPU cooler is fitted too tight, in this case the CPU is pressed very hard against the motherboards PINS and bends them.
How do I check if your Heatsink bent CPU socket pins?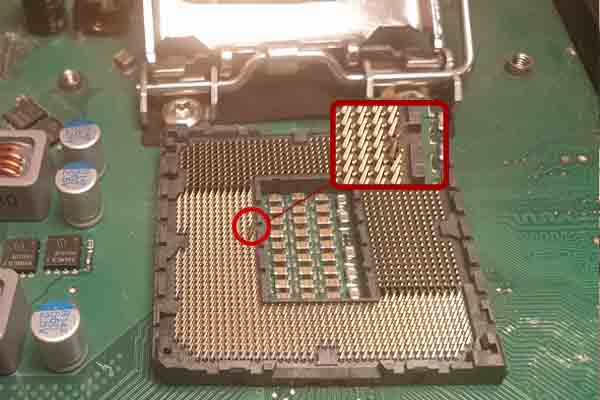 Remove CPU heatsink/cooler.
Remove CPU.
Inspect the CPU pins if you have an AMD CPU. Inspect Motherboard CPU socket PINS if you have an INTEL CPU.
Even a slightly bent CPU or Motherboard PINS can cause a big problem. If you notice a slightly bent pin, and you have a magnifying glass and steady hands, you can try to fix it by yourself. This is a complex procedure that requires a needle or plastic card.
Before trying to unbend a PIN, you can always consider an option – take it to a PC repair guy. Because a broken PIN almost all the time means that the component is dead.
Bent CPU socket pin and needle
Inspect the remaining PINS through the magnifying glass to see if they are bent. By inspecting the PINS you will know at what angle they are bent and how they should stand. Such work requires time and diligence. Very carefully, without big pressure, try to unbent pin into its original position.
Our tech guy Linus made a great video on how bent socket pins back to their place.
Author Recommended Reads:
Conclusion
As you understand, DRAM light on the motherboard can be caused by a variety of problems, but after checking all the problems we have listed, you will most likely find a solution. If you have not found a solution or it was different – feel free to write in the comments and then we will try to help you.
Frequently Asked Questions
DRAM Light on and no display
You should first try plugging the GPU cable into the motherboard. Of course, if you have a CPU that has an INTEL HD graphics interface, this way you will know if there is a problem with the GPU.
If it makes a beeping sound, that means your PC is trying to tell you something. If there is no BEEP sound, maybe your motherboard just doesn't have a speaker? All beeping codes can be googled.
DRAM light on motherboard MSI
DRAM light on MSI motherboard can be caused by RAM sticks. There is a strange thing that something similar happens because of the RAM channel. Try to put RAM sticks into B1 and B2 instead of A2 and B2. In this case, your memory does not work in dual channel mode, but after a bios update it should be repaired.
DRAM light on ASUS motherboard
Asus wrote a great article about DRAM light which can be found here. If you did not find the answer and the answer are not in our article, write in the comments, and we will try to help you.
DRAM yellow light on motherboard
If you see a yellow DRAM light, you probably have an ASUS Motherboard. Possible issues with DRAM lights on the ASUS motherboard have already been discussed. Still a common problem is the heatsink which was screwed down too tight.
Red light on motherboard DRAM
ASROCK branded motherboards have a flashing red light when DRAM problem occurs. DRAM light signals to you that there is probably an issue with your RAM memory. We also want to note – if the DRAM red light only appears when the PC is turning on, then everything is OK. If the light stays, then you have a problem.