As a multimedia lover, you would certainly have come across the terms media server or media centers. These servers not only provide you a great deal of multimedia such as TV shows, movies, music or games etc but also let you store all your data as well. Most importantly, the storage is ensured in a centralized way, and you are not going to face any haphazard situation. Times of using local media servers have become old now. If we talk about Microsoft, Windows home server has already become obsolete, whereas Windows media center is in phase out stages. But still, a person can run a home media server and enjoy its flawless streaming on all devices.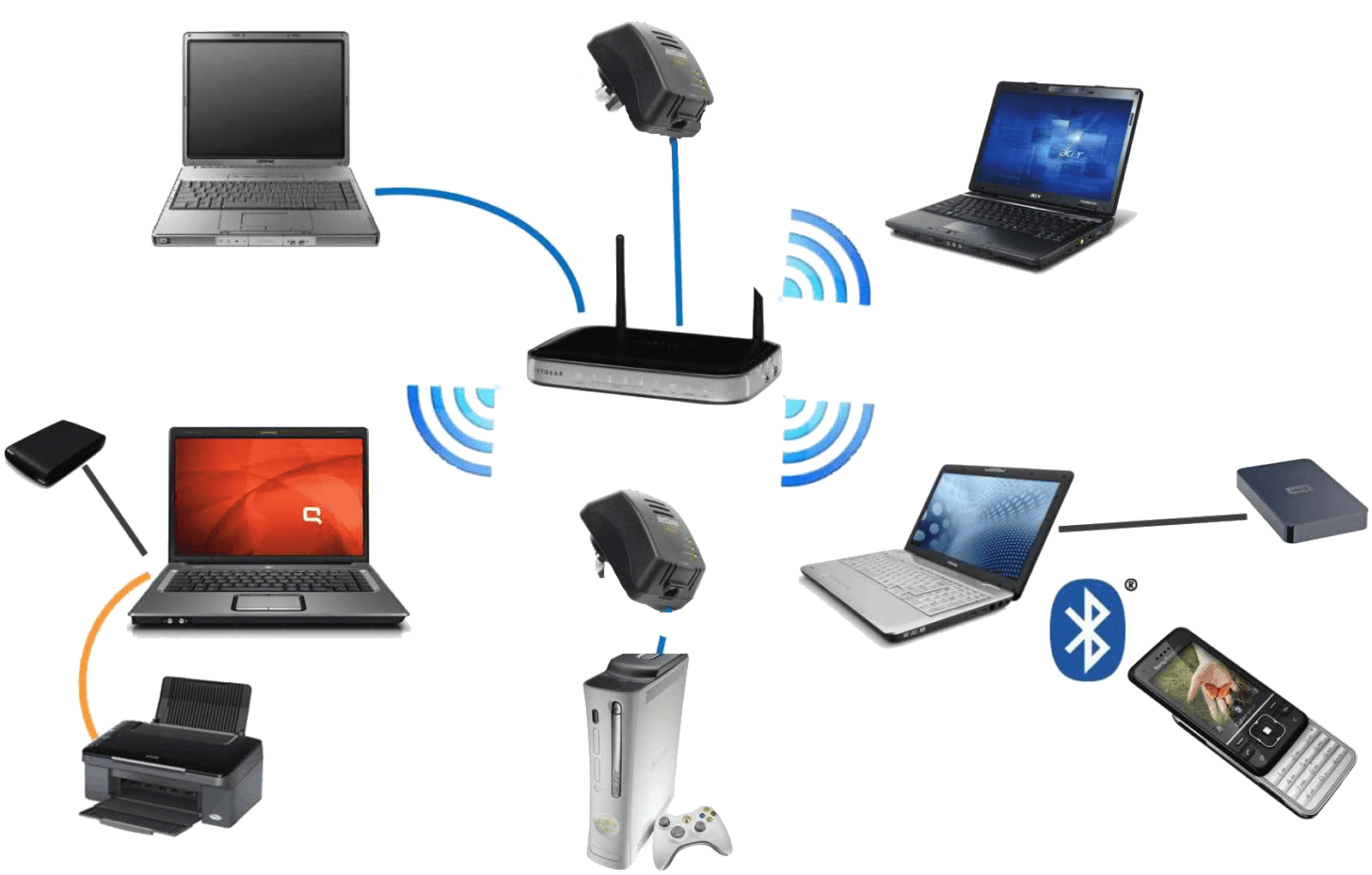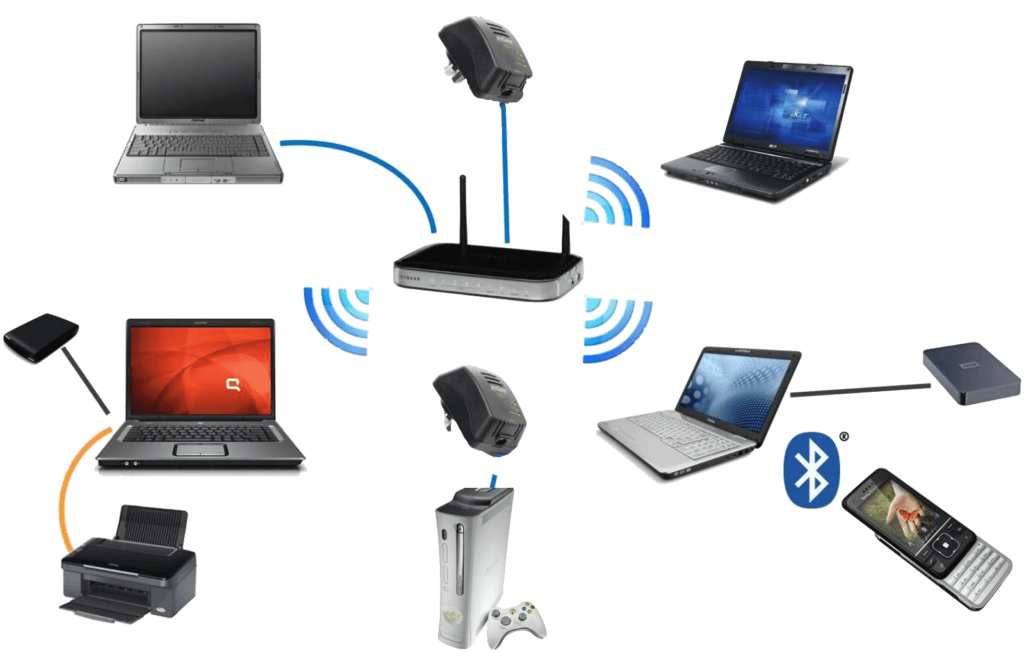 These days the system usually implemented for media servers is using NAS (Network Attached Storage) or a dedicated PC. Thus without any extra applications or cumbersome steps one can easily have an access to their content or impeccably stream it through a home network on a range of devices. The connectivity is easy and convenient whether it is TV, Smartphone, tablet or a laptop.
Recommended to Read : Best Laptops to Buy in 2021
HOME MEDIA SERVER REQUIREMENTS
So if you are serious about how to setup a Home server, then there are some of the basic requirements of hardware components. The nitty-gritty or the essential requirements of any Home based media server are explained below.
WiFi/ Ethernet
The most important and one of the basic requirements is having connectivity. This can be ensured using a WiFi or an Ethernet cable connection. Though using cable is an old concept now and honestly you one have to run hundreds of meters of cables that is not only a tedious task but also does not look goog. Moreover, the faster and lag free your connection is the better you are going to enjoy. For flawless 4k streaming it is recommended to use a quality router having good coverage and gain.
Storage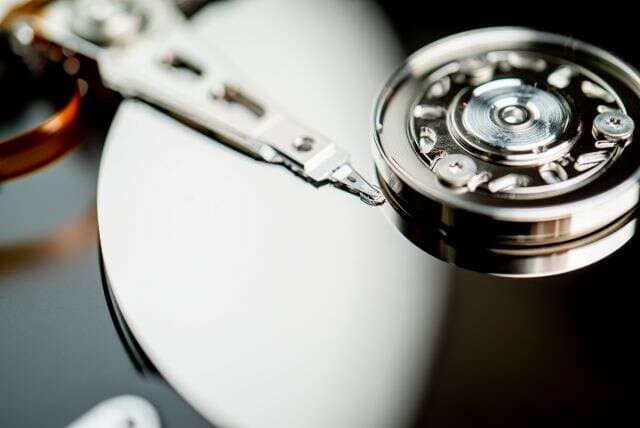 Another key element of home media server hardware is the storage. This all depends on your requirements. How much media are you going to store in your home server? Obviously, terabytes of storage is going to cost you more. But having more storage means having a bulk of data where you shall have got almost everything. As an alternate, if one is being tight on budget, one can simply buy a less storage drive or can make use of some old PC's hardware.
Server
As mentioned before you can dedicate a PC to run as a server or Network Attached storage (NAS). Just always make sure that your PC/ NAS is being hooked up either via WiFi or an Ethernet cable. Any sort of a device that can play a part of a server is going to be a good option. But in our view, currently the best options are stated above.
Recommended to Read : Best Network Attached Storage (NAS)
Software
Last but to be honest, the backbone of any perfect home media server is its perfect software. Though there is variety of options such as Plex, Kodi or Media Server. Each having its own pros and cons. We have written a complete detailed article on comparison between Plex and Media Server and then how to choose between the two. Give it a read Here.
Kodi is a bit complex whereas Plex is the easiest and user friendly to set up. It is beginner friendly and one can easily set it up without any prior experience. This app has got versions for almost all OS such as Widnows, Linux, iOS and consoles such as Xbox and PlayStation as well. Though the app is free, but there is a premium version (Plex Pass) available as well that offers you a yearly subscription in a nominal range. But you have to check its compatibility with your hardware. Before installing any of the software in your hardware, always make sure whether it is compatible or not.
Setting up a Home Media Server
Now let's talk about setting up of a media server at home in details.
Select the hardware
You have got two main options to host your Plex Server or any desired server of your choice; a dedicated Network Attached Storage (NAS) device or a dedicated regular desktop computer. Both of these have their own pros and cons. If we talk about benefits of NAS, it offers better flexibility in terms of having many slots for hard drives. This allows you to increase memory or swap out defective or slow hard drives. So in case your storage is filling up, this is handy to store media easily and quickly. Moreover, some of these offer a faster video streaming as well as 4k video acceleration. The disadvantage is you have to buy and manage this as an extra device.
Coming towards a desktop PC, if you already have got a PC with a good processor and storage plus a stable internet connection, then installation of Plex or Media Browser is just a click away. Just download, configure and you are good to go. The only downside is that you cannot do multi tasking on your desktop PC along with using it for Home Server. For example, if on same PC you are playing a heavy graphics game and at the same time streaming a 4k video, then definitely you are going to see a lag there.
Recommended to Read : Best Portable Screens in 2020
Install the Media Server Application
After selection of hardware, pick the server app that you are going to use. You have different options such as Plex, Media Browser or Kodi. Here the installation will be described as Plex focused. So go ahead and download the Plex Media Server App. Then create an account. After confirmation of your account, once you have logged in, you will see a list of platforms such as Windows, Mac OS, Linux and a host for NAS platforms as well. Here choose the one according to your requirements. Download this to your device and install it.
After installation of app, you will not find the app on your system which you can directly open. Instead, you will see a web interface Plex Web App, that has its own media player as well. From here you can do almost all configuration and settings, whether managing users, server setting for watching of movies or configuring it to show your favorite shoes from any other computer. So just you open the Plex Web app, sign in to your created account and start making your own libraries. You can create as many libraries you want. Some of the basic libraries having a collection of your media will be Movies, Documentaries, TV Shows and Music.
Likewise, if there is any movie or show that you don't want to share with others, you can create a Private library and keep it separate from others. Thus you have got a complete freedom whether you want to share any of your libraries and keep it completely private and hidden from others.
Setting up Library
The setting up of libraries completely depends upon you. This is basically just like creating folders and keeping all your data in an organized manner. So you create your favorite library like Documentaries, for example – and you can just simply add your folders to it. You can have data from any of the folders as well drives in a single library. This means if you have your Tv Shows folders in different drives, you can add all these together in a single library.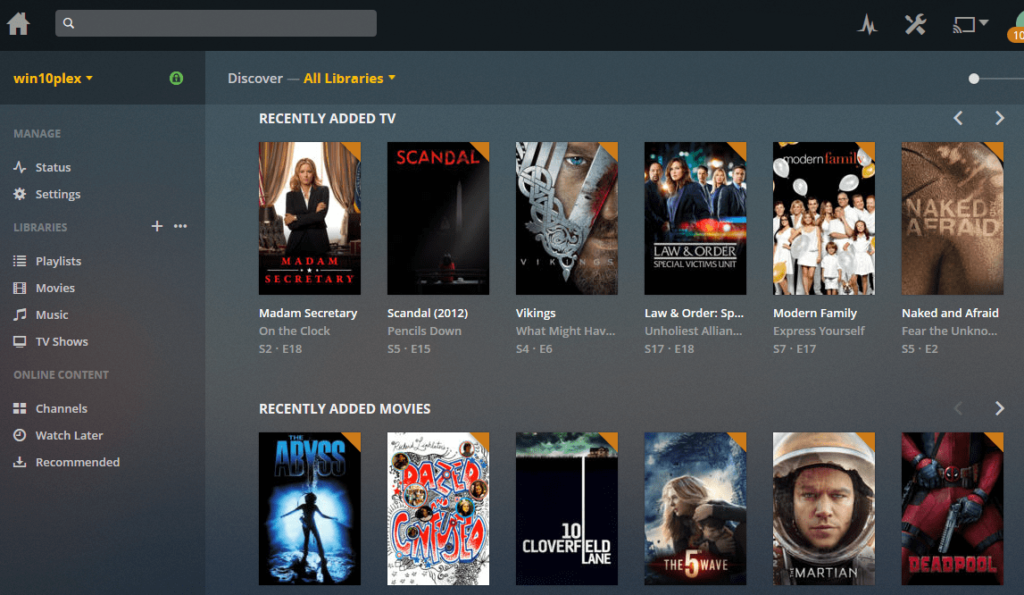 So just click the "Browse for Media Folder" button and keep on searching until you find your required folder. A good thing is Plex will search for sub-folders as well and thus will compile all your collection together at one place. This means you can have different genre of Movies inside Movies folder and with searching for Media, all this data will be brought together in one place for you.
After adding all your folders in a library, go to the "Advanced" tab. Here you can adjust settings as per your requirements like whether you want video thumbnails or want to play cinematic trailer before your movie.
Once you've added all your folders to a library, click the "Advanced" tab. Here, you can tweak a few settings on your Plex server, like turning off cinema trailers that play before your movie, or whether your library should include video thumbnails. For the first time, your server is going to take some time. This is because searching for all your folders, then creating thumbnails for them and pulling all their description and metadata from online servers is going to take some time at the first use.
Recommended to Read : Best Gaming Speakers
Install the Client App on all devices
After managing your libraries, you can finally watch your media easily within your Plex App. But let's suppose you don't want to watch your media just on this server. Rather you want to share it with your family as well on their Phone, TV or any other device that support plex. You will find the Plex app easily in Official Application Stores of your devices. Moreover, if you have trouble in finding your required app, just visit the Plex Download Page and you will get your app along with instructions.
So just install the Plex Client application on your devices, then log into your Plex account. Here you will find all your shows and videos in an organized manner in libraries you had set up initially in your Plex Server Setup.
Start Streaming
Finally, after you had done everything from setting up server to installation of client app, the rest part is just a straightforward and trouble-free one. You have logged in to your account and found your favorite library consisting of your favorite Tv Show or Movie, just select that and start streaming. There are no further settings or configuration that you have to do. Just select and start streaming simply.
Recommended to Read : Best Wireless Headphones to Buy
So this is a complete basic guide of setting up your own media server at home. If you love any other app beside plex, do let us know in comments about your experience.